Latest News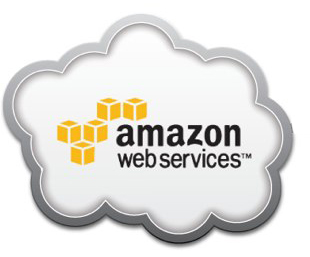 December, 2014
Cloud Migration Special Offer
Are you closing your office during the Christmas break? Well... now is the best time to do a cloud migration! Start the new year by reducing the TCO of your information systems by up to 55%.
Is Christmas the busiest time of the year for you? Gathering your baseline measurements and performance statistics should be done right now so that you can plan your migration to the cloud in the near term future. The costs of running your infrastructure in the cloud is reduced each year and the costs of hosting your own infrastructure keeps rising. It will be a bad business decision to leave your migration strategy too late.
For a limited time, we are offering a 25% discount on our services. Please speak to a consultant and get started right away.
NoSQL
Dewlock has expanded its noSQL offerings to include Couchbase consulting. Couchbase has unprecedented performance which surpasses many noSQL databases while providing a balance in features and availability. To see Couchbase, MongoDB and Datastax head to head, view the following benchmark report.

Please contact us if you want our consultants to help you implement a noSQL solution that is right for you.
For free training, Dewlock has sponsored the Couchbase Sydney user group. Join the meet up group to attend our next presentation.
November, 2014
Dewlock has revamped its service offerings for Big Data. We welcome our partners MapR and Hortonworks. If you have any requirements for a big data project with Cloudera, MapR or HortonWorks... please contact us to have our consultants understand your requirements so that we can deliver the right solution for your business.
Big Data
Dewlock is an advantage partner for MapR. Our expert consultants are ready to solve your complex big-data problems using some of the most powerful tools available.

MapR delivers on the promise of Hadoop with a proven, enterprise-grade platform that supports a broad set of mission-critical and real-time production uses. MapR brings unprecedented dependability, ease-of-use and world-record speed to Hadoop, NoSQL, database and streaming applications in one unified Big Data platform. MapR is used across financial services, retail, media, healthcare, manufacturing, telecommunications and government organizations as well as by leading Fortune 100 and Web 2.0 companies.
Hortonworks is another great platform for Big Data and our valued partner. We have trained consultants on Hortonworks platform to help accelerate your big data plans.

Hortonworks is the only 100-percent open source software provider to develop, distribute and support an Apache Hadoop platform explicitly architected, built and tested for enterprise-grade deployments. Developed by the original architects, builders and operators of Hadoop, Hortonworks stewards the core and delivers the critical services required by the enterprise to reliably and effectively run Hadoop at scale. Our distribution, Hortonworks Data Platform, provides an open and stable foundation for enterprises and a growing ecosystem to build and deploy big data solutions. Hortonworks also provides unmatched technical support, training and certification programs. For more information and to try it out at no cost, download the Hortonworks Sandbox at www.hortonworks.com/sandbox.
Find out more
Our highly experienced staff are ready to assist you to provide you with the right business solutions. If you require any further information regarding our services, please feel free to
contact us
and request for a free quote.